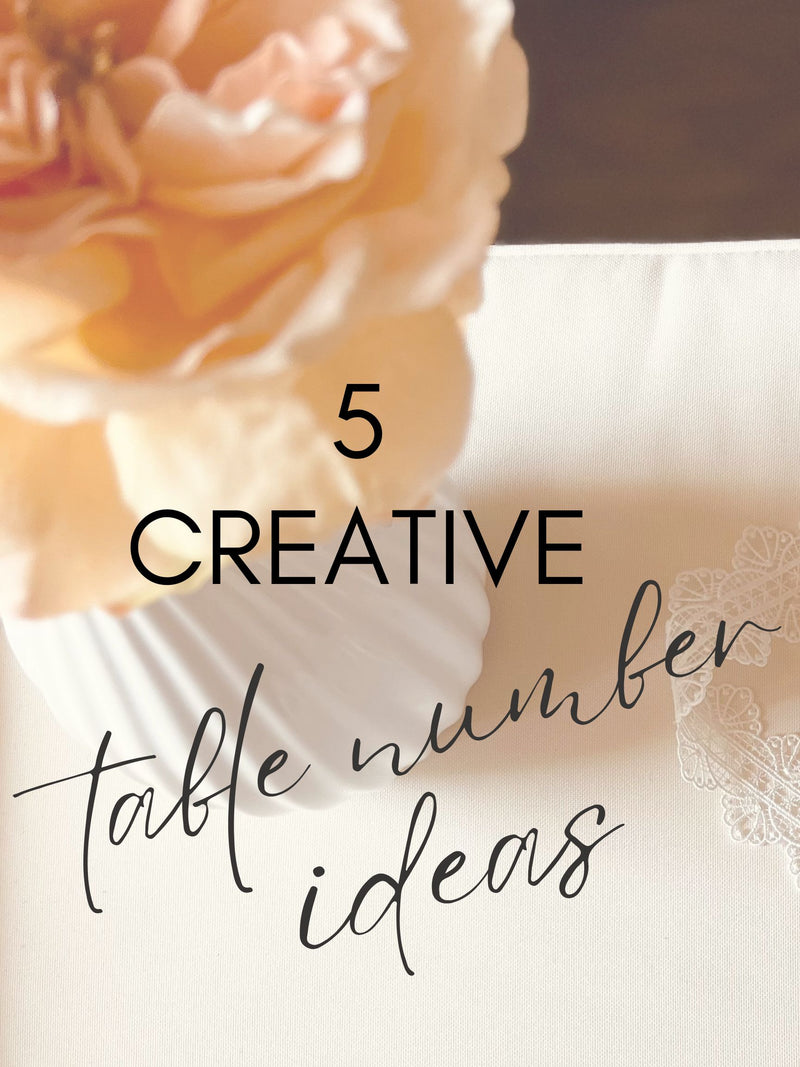 Wedding receptions are becoming more and more about creating a personalized experience for your guests. A simple and inexpensive way to add touches of personalization is through your wedding reception table numbers! Think beyond the standard card table numbers. Turn each table number into a custom work of art with these 5 creative table number ideas below.
1. Nature-inspired Table Numbers
Embracing the beauty of nature is a leading wedding trend, making it an excellent source of inspiration for table numbers. Consider incorporating natural elements like
wooden logs
,
slices of geodes
, or smooth stones. For a bohemian touch, attach calligraphy-written table numbers to
mini potted plants or succulents
(these make great gifts for your wedding guests too!). These unique table number holders will surely captivate your guests' attention and bring an organic charm to your reception.
2. Minimalist Acrylic Table Numbers
Minimalism continues to reign supreme in wedding trends, and
acrylic table numbers
fit perfectly into this aesthetic. Transparent acrylic stands with elegantly scripted numbers add a modern and chic touch to your tables. The simplicity of
these table numbers
allows them to seamlessly blend with any wedding theme such as classic white weddings and art deco themed weddings all while maintaining an effortlessly stylish look.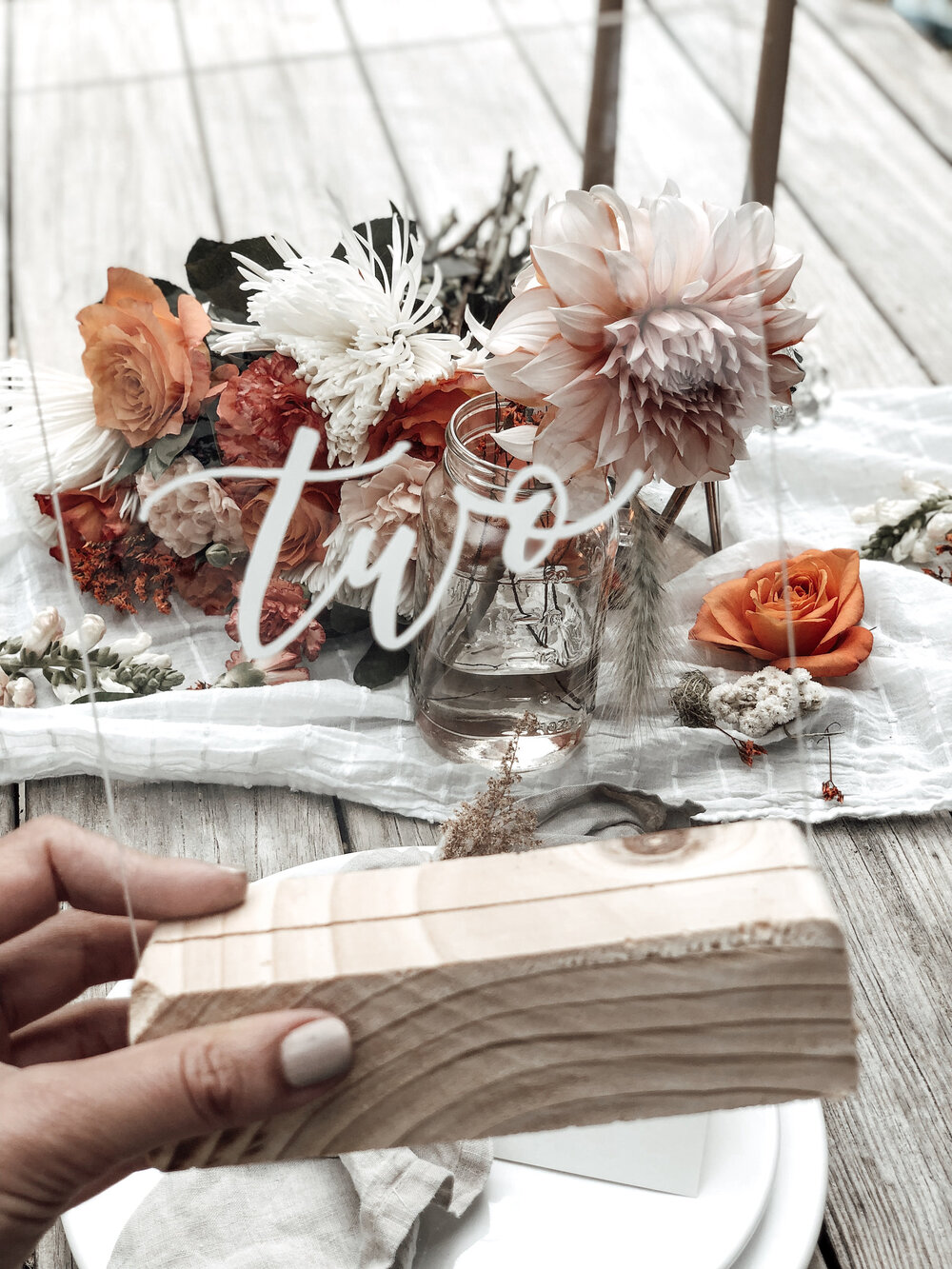 3. Personalized Photo Table Numbers
Infuse your wedding reception with sentimental appeal by using personalized photo table numbers. Feature childhood pictures of the bride and groom, engagement photos, or snapshots of meaningful moments in your relationship. Display the photos on their own or
group them together in beautiful frames
or as
polaroid-style prints
. Photos are also great conversation starters for your guests!
4. Vintage-inspired Table Numbers
All things retro and vintage are making a comeback in weddings, and incorporating vintage-inspired table numbers will certainly bring a nostalgic ambiance to your reception. Look for antique frames,
vintage books
, or
ornate candelabras
to display your table numbers. These pieces are timeless wedding staples that can be both elegance and darling.
5. Whimsical Hanging Table Numbers
If you like surprises, this next option is for you! Think up. By taking most of the decorative elements off the table and suspending them above the table, you will create an enchanting atmosphere with whimsical hanging tablescapes. Utilize delicate strings or ribbons to drape individual numbers from a decorative arch, a chandelier, or a branch centerpiece. This ethereal presentation will elevate your reception decor and bring an element of magic to the overall ambiance.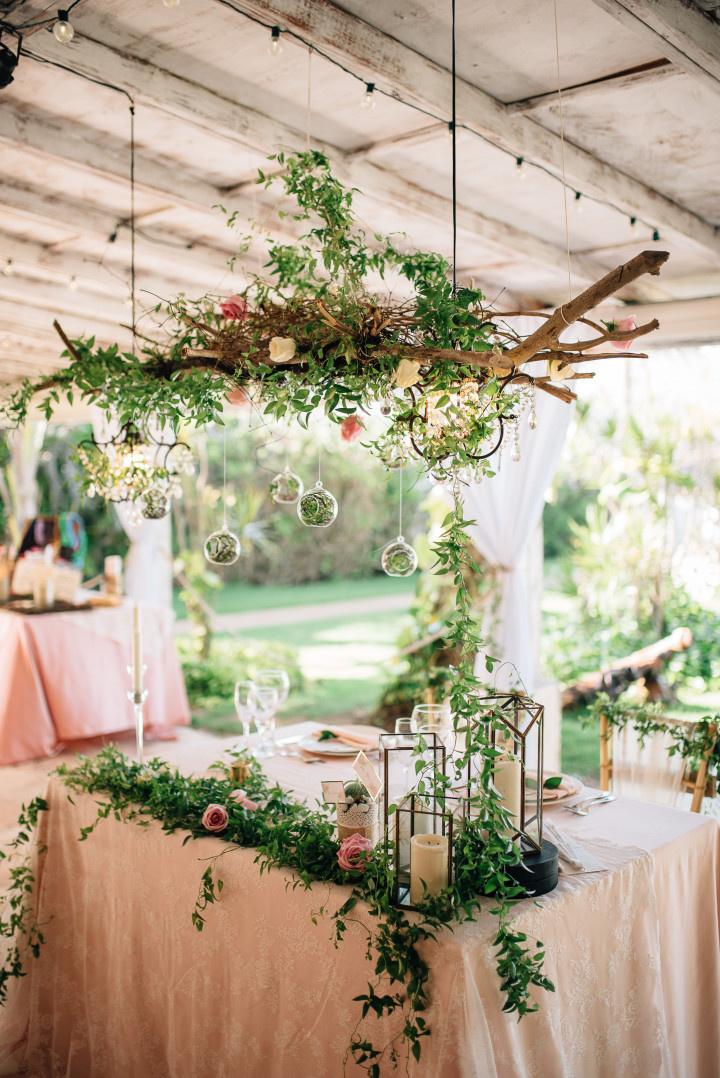 Table numbers have a vital role at your wedding but that doesn't mean we can't make them playful! guiding guests and enhancing the visual appeal of your wedding reception. These latest table number wedding trends can take your decor to the next level regardless of your wedding style. Whether your wedding is nature-inspired, minimalistic, personalized with photos, vintage-themed, or whimsical, there are endless possibilities to show off your unique style. Weddings can be elegant or casual so embrace your creativity and leave a lasting impression on your guests on your special day! 
As an Amazon Associate I earn from qualifying purchases.
About me: In 2010, while shopping for my bridal gown, I quickly realized that bridal stores had a very small selection (or none!) of lace mantilla veils. I ended up getting my veil from Spain and after all the compliments I received on my wedding day about my veil, I knew I had to bring these beautiful, authentic, quality, Spanish-made veils to brides in the US. My husband and I planned the whole business on the plane during our honeymoon! Today, we carry a large selection online of mantilla veils and have been featured in many bridal blogs and magazines. Read more about our story here.
Get Flawless Bridal Style. Unsure which lace veil is right for your dress? We can help! Click Here to get your FREE veil consultation.
Every love story has its unique beginning and Real Bride's Allyson and her hubby's began at the Catholic Church. In this Real Bride post, Allyson shares the details of why St. Anthony's Catholic Church in Des...