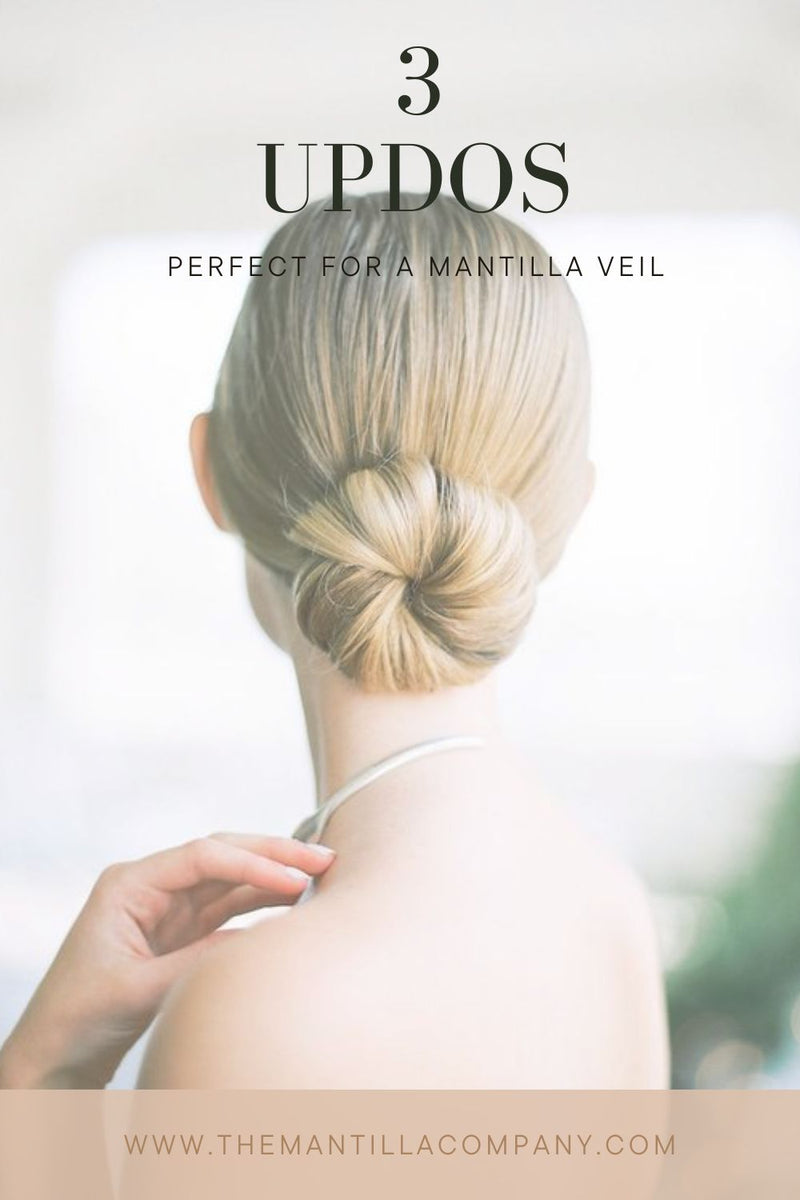 A long, free-flowing 'do with a mantilla is a beautiful bridal look but if you're a bride who prefers to wear your hair up, these 3 wedding hair updos are the perfect style for a mantilla. Whether you love the look of a polished chignon or prefer an effortless side bun, the key is to find something that sits low so that your hair style looks smooth under your veil. Check out these wedding updos that are perfect for wearing with a mantilla:
Polished Chignon
If you want a sophisticated and polished look, a chignon is the way to go. This classic updo sits low on the nape of your neck, allowing your mantilla to drape effortlessly over your head. It's a timeless and elegant choice that never goes out of style.
Effortless Side Bun
If you're going for a more relaxed and romantic vibe, an effortless side bun is a great option. This hairstyle gives a soft and feminine look with your mantilla veil. It's perfect for brides who want to look beautiful yet fuss free on their big day. Incorporate a loose braid for a boho feel.
Elegant French Twist
For a chic and sophisticated look, consider an elegant French twist. This up-do is created by twisting the hair upwards and securing it at the back of your head. The low placement of the French twist allows your mantilla to cascade beautifully over your hairstyle.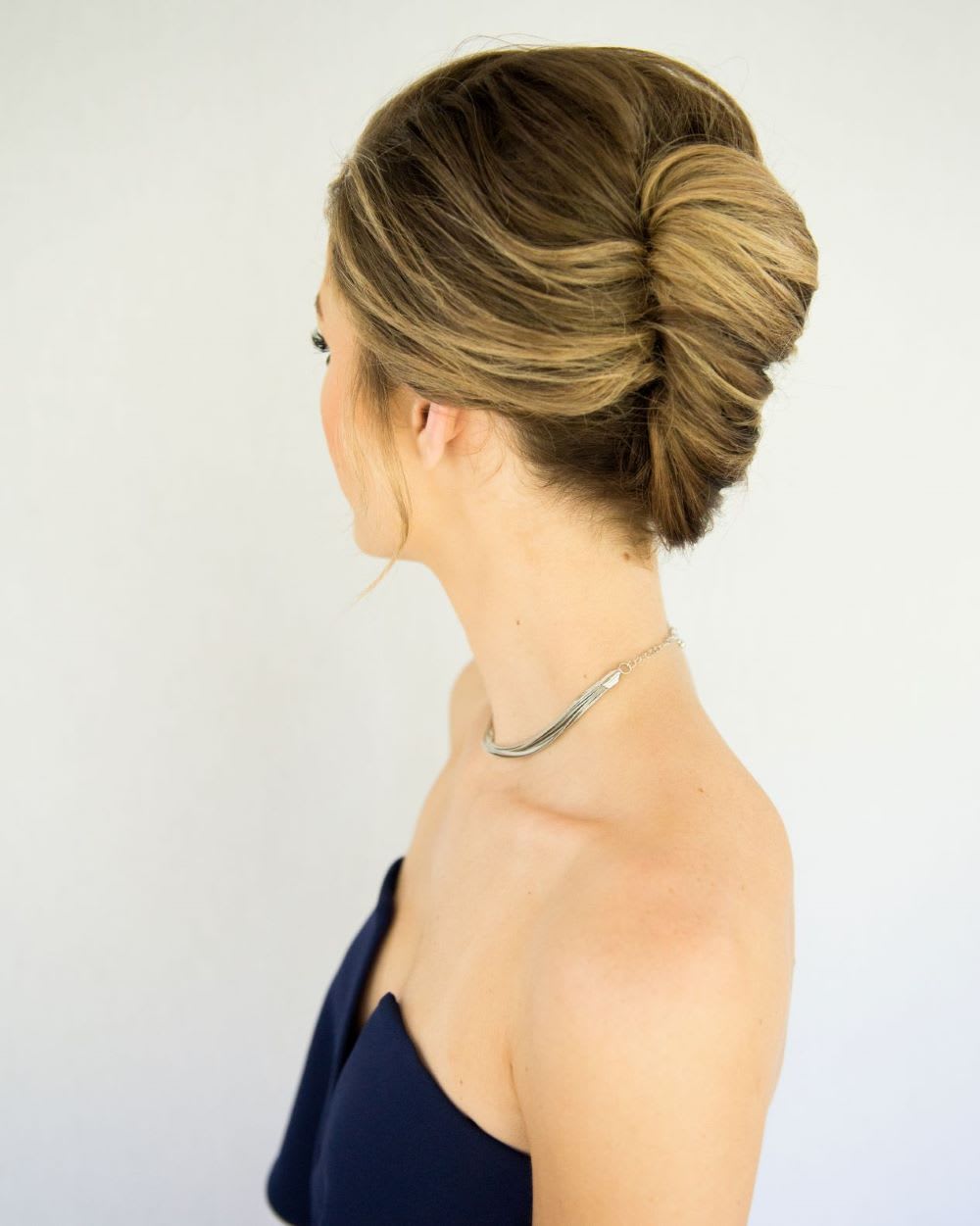 If you are considering doing any of these 3 styles on your own, you can use these stylish hair accessories to practice before your big day. If you will be using a hair stylist, remember to bring your mantilla veil with you to your hair trial. This will help you find the best look that works for you and allows your lace veil to complement your hairstyle flawlessly.
So let's recap: remember that the best updos for a mantilla veil are ones that sit low. These wedding updos are perfect for pairing with a mantilla veil:
Polished Chignon
Effortless Side Bun
Elegant French Twist
These 3 hairstyles will ensure that your mantilla drapes effortlessly over your head, creating a flawless and stunning look. I hope you find a style that you love and that complements your overall bridal look. Happy styling!
As an Amazon Associate I earn from qualifying purchases.
About me: In 2010, while shopping for my bridal gown, I quickly realized that bridal stores had a very small selection (or none!) of lace mantilla veils. I ended up getting my veil from Spain and after all the compliments I received on my wedding day about my veil, I knew I had to bring these beautiful, authentic, quality, Spanish-made veils to brides in the US. My husband and I planned the whole business on the plane during our honeymoon! Today, we carry a large selection online of mantilla veils and have been featured in many bridal blogs and magazines. Read more about our story here.
Get Flawless Bridal Style. Unsure which lace veil is right for your dress? We can help! Click Here to get your FREE veil consultation.
Every love story has its unique beginning and Real Bride's Allyson and her hubby's began at the Catholic Church. In this Real Bride post, Allyson shares the details of why St. Anthony's Catholic Church in Des...