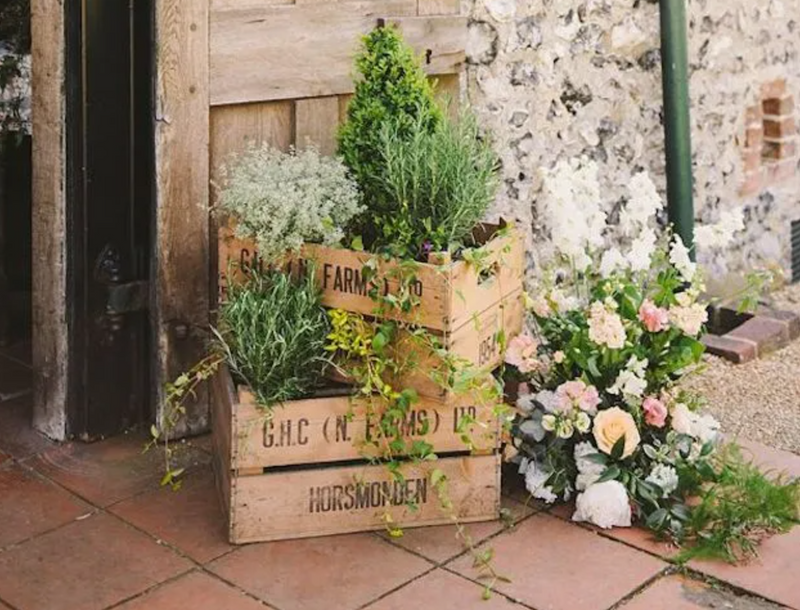 Between hiring professionals, renting a venue and feeding 50+ guests, sticking to your wedding budget can seem like a strenuous task. However, if you are diligent about spending within your budget, you will find that there are actually a lot of ways to save on what could otherwise be a very expensive day. Here are some money-saving tips to avoid over spending.
Choose your Non-Negotiables
Without a celebrity-sized wedding budget, you already know you'll have to cut back, but not on everything! If you really want the live band that was playing when you met your fiance to play at your wedding, go for it! Splurge on the band and spend less on somethings that are not as important to you.
D-I-T (Do it Together)
For the things that are not as important to you, skip hiring a professional and get a little help from your friends. If your best friend has beautiful handwriting, ask if she'd help address the invites or write guest names on these cute place cards. There are plenty of tutorials and videos online to help tackle any doubts you may have about a certain wedding DIY (I mean DIT!) project.
Consider the Off Season
The most popular times to get married is in the spring and fall months. Many vendors  charge more during wedding season and less for events during the winter months. In addition to the off season, consider having your wedding on a Friday or Sunday for an extra budget-friendly boost!
Feature Herbs
When you consider the wedding party bouquets and boutonnieres, centerpieces and aisle adornments, the cost of flowers can quickly effect your wedding budget. A unique, affordable alternative is use less flowers and include more herbs. Along with smelling delightful, they look beautiful too!
Limit the Guest List
Perhaps the easiest way to avoid overspending for a wedding is to limit the guest list. Buying dinner and drinks for a room full of people can really add up! A larger head count will not only mean you spend more on food, but there will be additional costs to consider such as chair rentals and wedding favors.
As an Amazon Associate I earn from qualifying purchases.
About me: In 2010, while shopping for my bridal gown, I quickly realized that bridal stores had a very small selection (or none!) of lace mantilla veils. I ended up getting my veil from Spain and after all the compliments I received on my wedding day about my veil, I knew I had to bring these beautiful, authentic, quality, Spanish-made veils to brides in the US. My husband and I planned the whole business on the plane during our honeymoon! Today, we carry a large selection online of mantilla veils and have been featured in many bridal blogs and magazines. Read more about our story here.
Get Flawless Bridal Style. Unsure which lace veil is right for your dress? We can help! Click Here to get your FREE veil consultation.
Every love story has its unique beginning and Real Bride's Allyson and her hubby's began at the Catholic Church. In this Real Bride post, Allyson shares the details of why St. Anthony's Catholic Church in Des...